The Entire Collection
Wine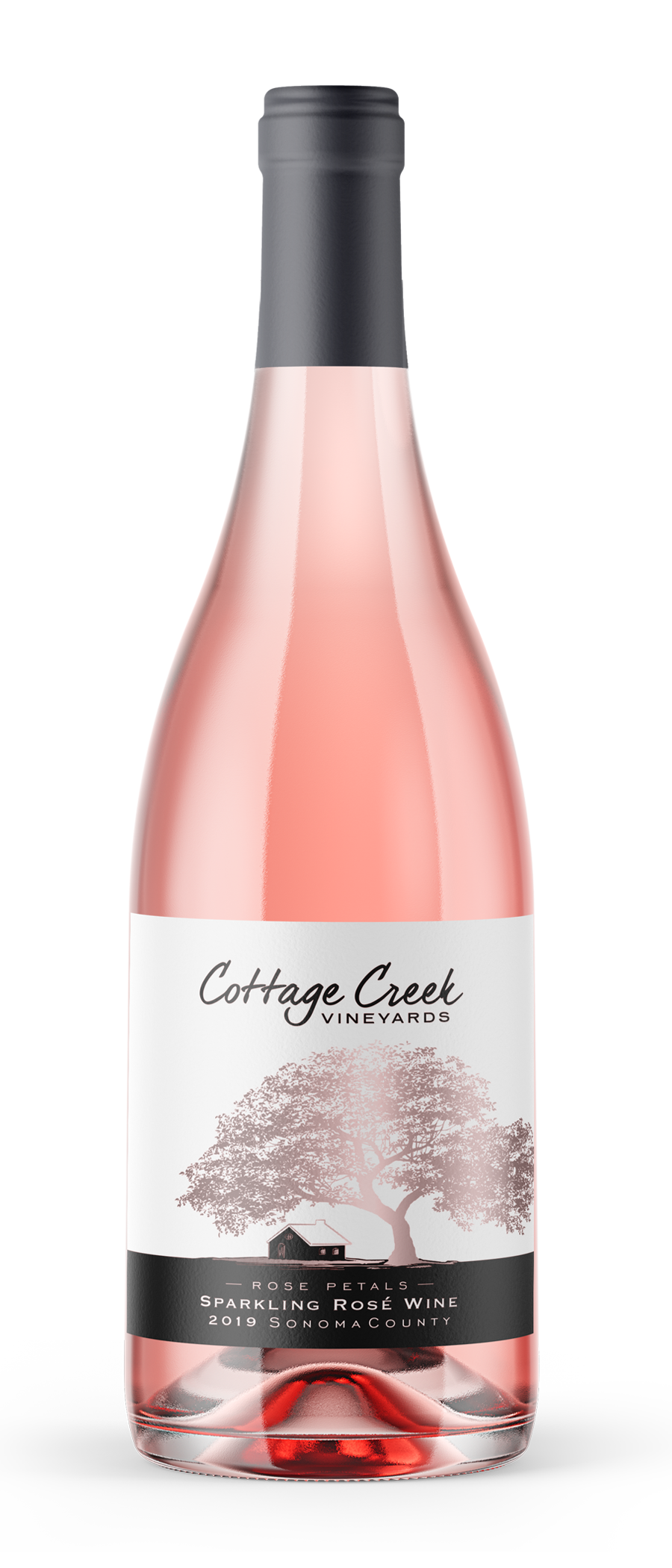 |$49.00
2019 Rose Pedals Sparkling Rose
Our Rose Pedals GSM is a delicate sparkling Rose that offers refreshing hints of strawberry, raspberry and peach. Dry initially yet smooth on the palate. This wine is a fun explosion to your taste buds!
: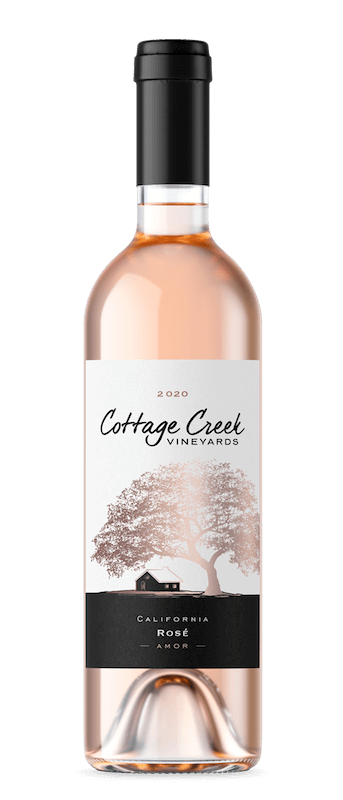 |$29.00| 12% | 750ML
2020 Amor Rose
A little bit of love in a glass!
ROSÉ: A GSM blend, beautiful light rose color with hints of strawberry. Pretty in color, aromatic notes of hibiscus, passion fruit and orange blossom along with good intensity. Soft and refreshing on the palate with medium acidity, subtle residual sugar and balance that drive the fruit flavor. Aged in stainless steel for 6 months.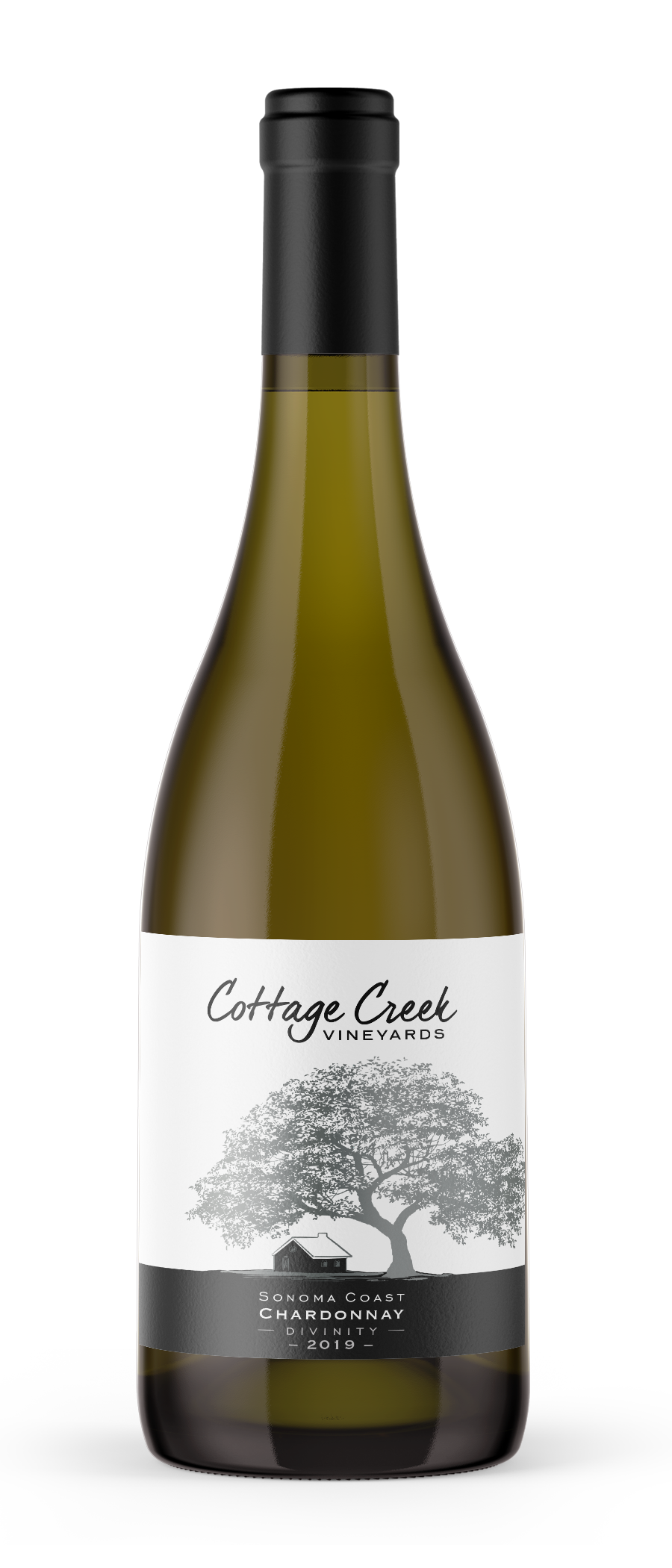 |$35.00
2019 Divinity Chardonnay
Lovely, smooth, lightly Oaked Chardonnay rich with hints of vanilla bean, almond husk, creme brûlée, pineapple, & spice for a well balanced smooth finish.
:
|$29.00 | 13.98% | 750ML
Clarity Chardonnay
Clean, crisp & perfect for those warm summer days.
CHARDONNAY: Clean, crisp, fresh nose, slightly floral, hints of pear, melon, and apple. Aged in stainless steel for 9 months.
|$35.00 | 11.9% | 750ML
Discovery Reisling
A nice discovery of how wonderful this wine truly is.
RIESLING: Crisp, dry, clean, expressive aroma, hints of pear, lemon, slight perfume aftertaste, hint of orange blossom & peach. Aged in stainless for 12 months. This wine will age beautifully.
|$35.00 | 11.9% | 750ML
Reflection Sauvignon Blanc
Lighter, delicate and refreshing.
SAUVIGNON BLANC : BRIGHT AND EXPRESSIVE AROMAS OF GOOSEBERRY, GUAVA, SUBTLE GRAPEFRUIT, AND FLORAL NOTES ABOUND, WITH HINTS OF SEA SALTS. LIGHT AND REFRESHING ON THE MOUTH, JUICY ACIDITY, AND SOFT TEXTURE LEND AN ETHEREAL EXPERIENCE. FLAVORS OF APPLE, KIWI, AND SUBTLE CITRUS.
|$42.00| 14.8% | 750ML
Pinot Noir
PINOT NOIR: Attractive Pinot Noir aromas of wild cherry, mocha, sweet cured leather, sweet earth and subtle hints of truffle tease the senses. Soft tannins and juicy acidity coat the pallet with a long, lingering finish. Flavors of black cherry, sweet pipe tobacco and baking spice. Complex with just the right amount of earthy pinot "funk" adds complexity and intrigue.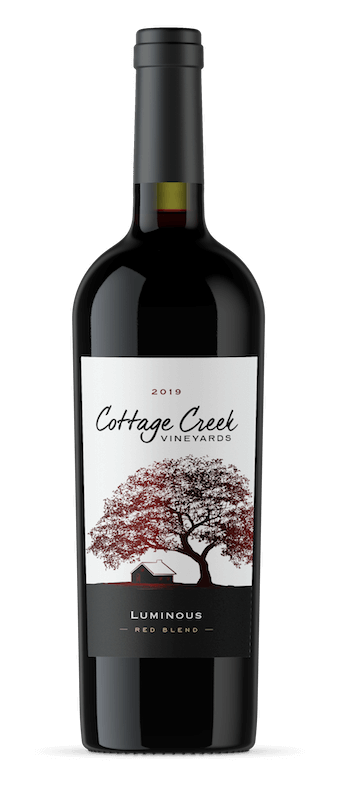 |$38.00 | 14.2% | 750ML
Luminous Red Blend
Inspired by how welcoming the amazing people of our wine community have been. This red is a blend of 65% Grenache and 35% Cabernet Sauvignon.
LUMINOUS RED BLEND: Very soft and textured, silky, lots of fruit, raspberries and cherries, with hints of spice, vanilla and cinnamon. Aged in neutral french oak for 12 months.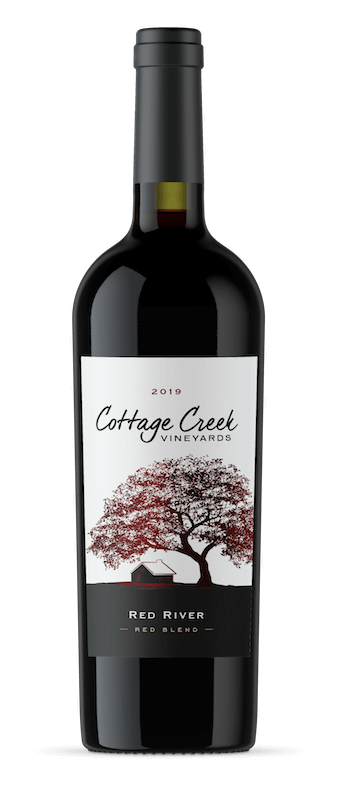 |$42.00 | 14.2% | 750ML
Red River Red Blend
The best wines are the ones we drink with friends, because wine and friends make a great blend. This red is a blend of 60% Grenache, 25% Cabernet Sauvignon and 15% Syrah.
RED RIVER RED BLEND: Complexity in flavors aromas, and textures. Red fruit, plum, cassis (black current), ripe strawberries. Aged in neutral french oak for 14 months.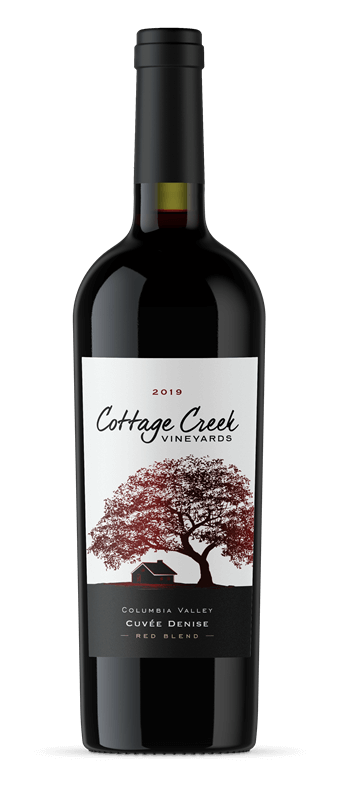 |$48.00 | 14.5% | 750ML
Cuvee' Denise Red Blend
Denise's favorite Red Blend. This red is a blend of 51% Cabernet Sauvignon and 49% Syrah.
CUVEE' DENISE RED BLEND: Ton's of flavor, a clean and expressive nose of dark fruits, black cherry, black berry, plum, baking spices, clove, vanilla and chocolate, layered and balanced, medium plus structure, long finish. Aged in 50% new french oak and 50% neutral barrels for 12 months.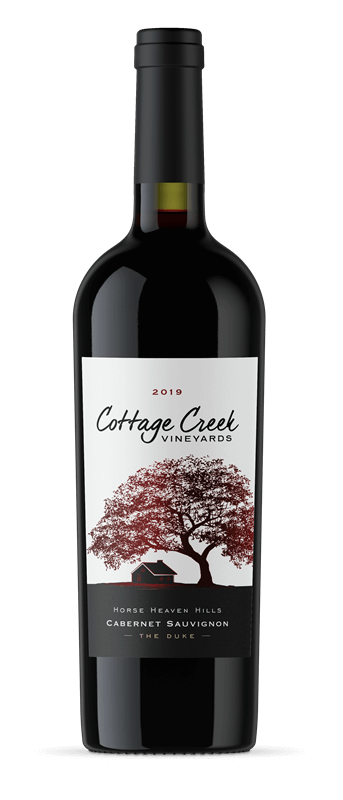 |$42.00 | 14.3% | 750ML
"The Duke" Cabernet Sauvignon
Paying homage to John Wayne… Sam is a lover of old movies & "The Duke".
2019 CABERNET: INCREDIBLE COLOR, VANILLA, COCONUT, SPICY, BLACK CHERRY, PLUM, CASSIS BLACK CURRENT. Aged in 30% new french oak, 20% once filled french oak and the remainder neutral french oak for 12 months prior to bottling.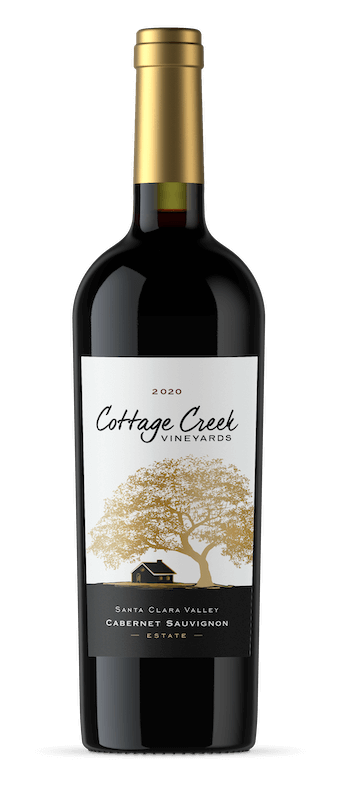 |$38.00 | 13.5% | 750ML
Estate Cabernet Sauvignon
COMING FALL 2022! :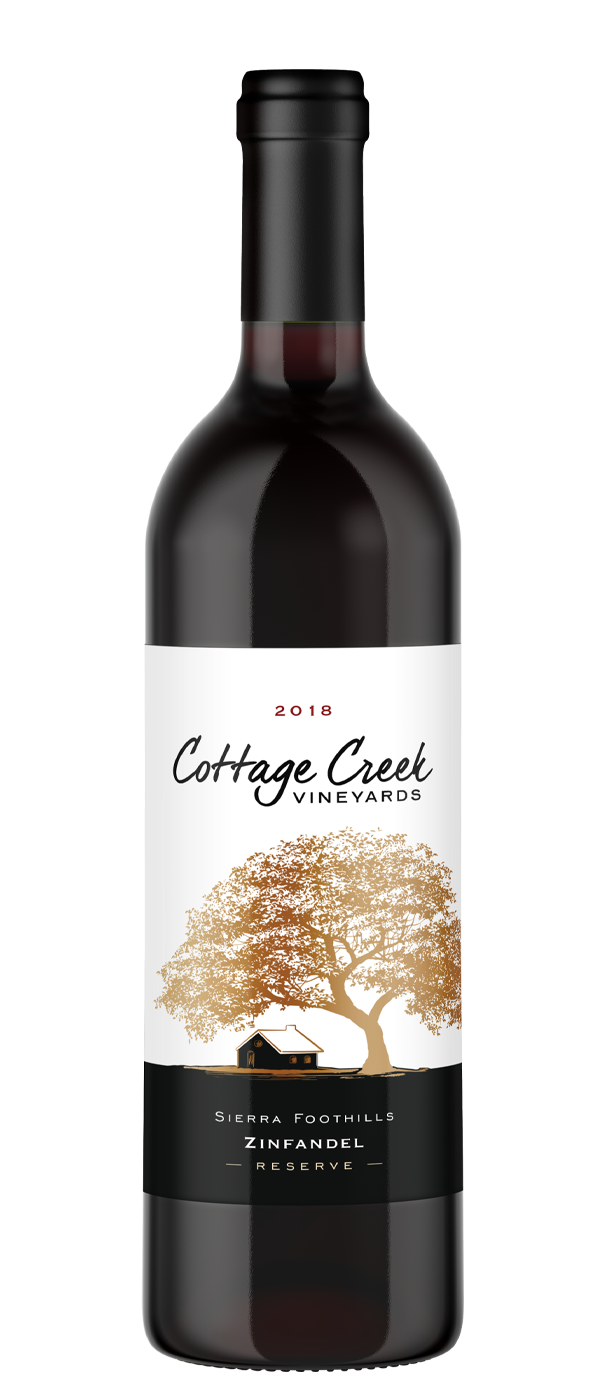 |$48.00
2018 Zinfandel Reserve
Fresher style of Zin, not over-the-top jammy, this wine showcases a fun fruit bowl of both dark and red fruits and spice in the nose and on the palate.  Ripe red cherry, black cherry, ripe black plum, ripe raspberries and blueberries intertwine beautifully with baking spice notes of cinnamon, nutmeg, clove and vanilla.  Rich on the mouth, yet balanced, this Zin will fair perfectly with a variety of foods or on it's own.
: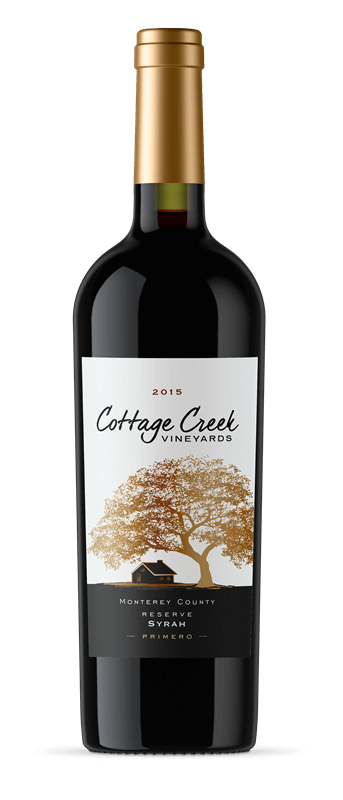 |$52.00 | 14.5% | 750ML
Premiero Reserve Syrah
Premiero meaning "first" because it was our flagship wine here at Cottage Creek Vineyards.
SYRAH: Chocolate Cake, baked cherry and cocoa with ripe cherry aromas, very soft with good acid, juicy with a long finish, hint of white pepper. Aged 25% in new french oak for 24 months, the rest in neutral barrels for 24 months.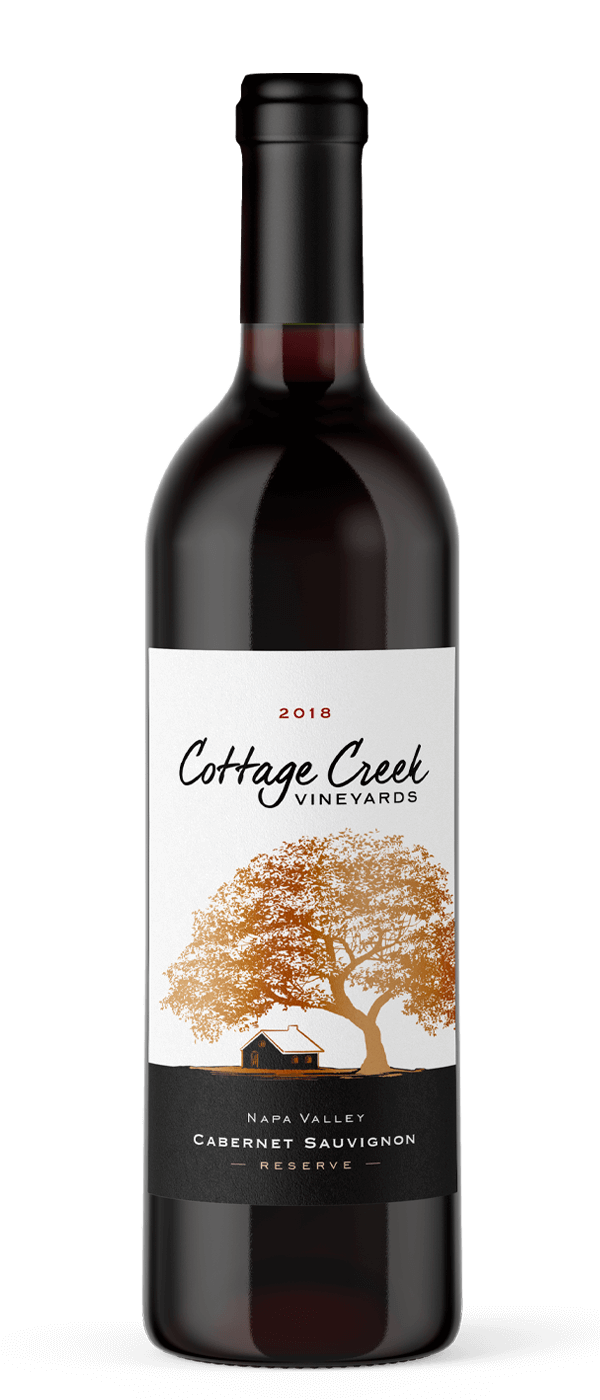 |$78.00| 15.2% | 750ML
Reserve Cabernet Sauvignon
CABERNET SAUVIGNON: Intense aromatics of cassis, cocoa, wild black cherry, black plum, and sweet cedar are accentuated with teasing notes of vanilla and clove. On the mouth - rich, dense body with moderate, velvety tannin structure. Dense and concentrated - this wine displays notes of dark black fruits including black cherry and dried plum. Sweet characters of tea, mocha and vanilla compliment the black fruit characters. Rich, layered and hearty but well -balanced.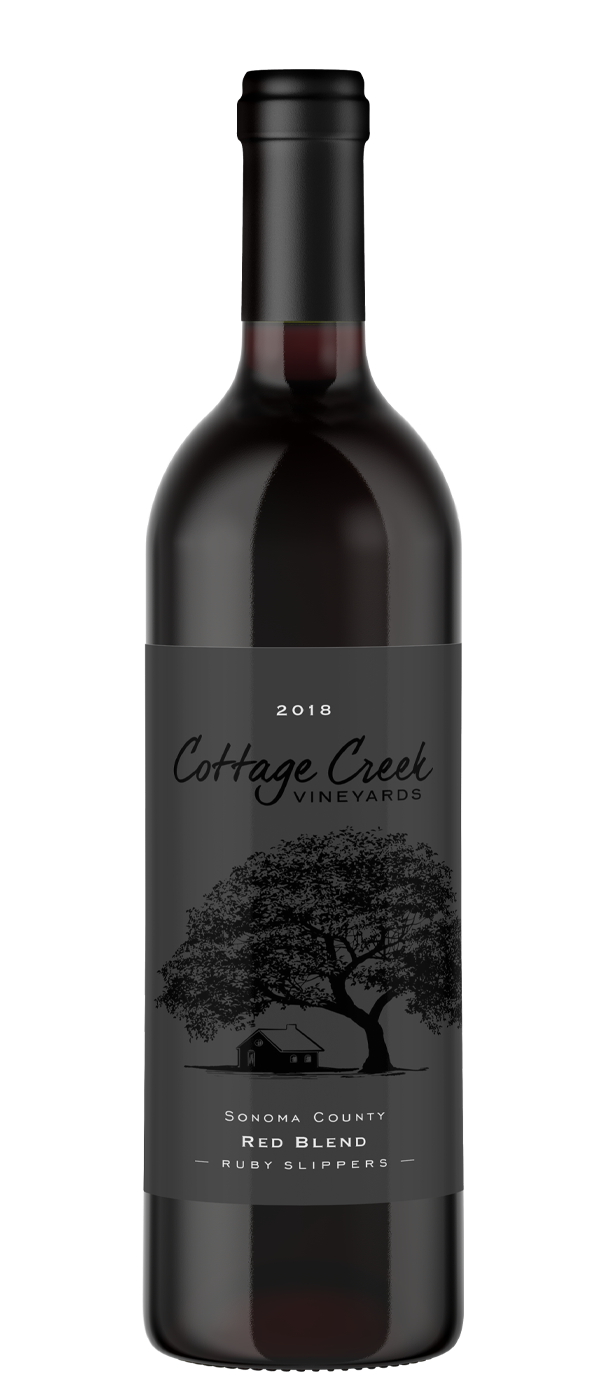 |$88.00
2018 Black Label Ruby Slippers Red Blend
Rich nose, fresh/clean, cherry and strawberry, with some wildness like blueberry and blackberry, even huckleberry.  A bit more age yields an intriguing bouquet and slight savoriness, with notes of sweet tobacco, fresh forest floor, and cured leather.  Combined with a nice fruitiness, this wine is quite complex and interesting.  On the mouth, rich yet elegant texture, including silky-soft tannins, make this wine an excellent food accompaniment, or on its own.
:
|$88.00 | 14.5% | 750ML
2019 "Dark Horse" GSM
It's a race to the finish with our "Dark Horse" GSM. Like any top bread this one also delivers! Delicate, captivating and expressive,. This wine has been carefully orchestrated to support the traditional Grenache, Syrah, Mourvedre blend. Hints of ripe red cherry and sandalwood lead to complex notes of cured leather with hints of vanilla.
: